Vintage Working Schwinn Bicycle Krate Pumpkin Ball Head Light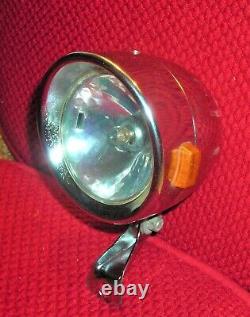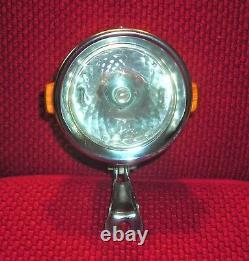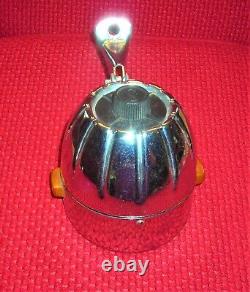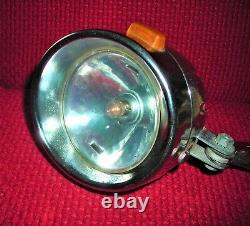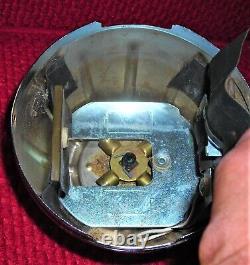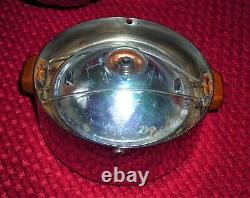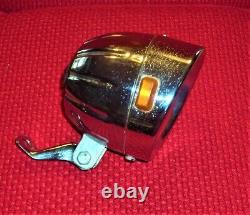 UNTOUCHED "NOT CLEANED" SHOULD CLEAN UP NICER WITH SOME POLISHING. PERFECT LENS & AMBER SIDE REFLECTORS, NO DENTS, INSIDE IS SUPER CLEAN, NO BATTERY DAMAGE! CHROME HAS SIGNS OF PEPPERING BUT STILL SHOWS WELL. 100% COMPLETE READY TO MOUNT AND IT WORKS! BATTERIES USED TO SHOW LIGHT WORKING IN PICTURES ARE VERY WEAK.
WILL SHINE MUCH BRIGHTER WITH A NEW SET. TAKES 2 D CELLS NOT INCLUDED.
PERFECT FOR AN ORIGINAL SURVIOR BIKE, NOT A SHOW QUEEN. TAKE NOTHING FOR GRANTED ASK IF UNCERTIN WE'LL GET BACK TO YOU ASAP.
YOU'LL BE THE NEW PROUD OWNER?