Vintage Schwinn Stingray Bicycle Tail Light Accessory Original Sting-ray 1960's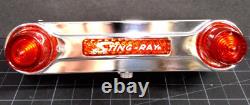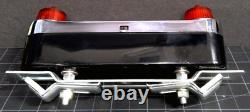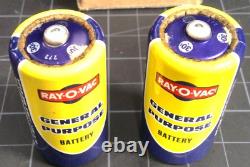 This iconic piece of Sting-Ray hardware is in absolutely beautiful condition. When I first found it, I thought, Is this some sort of reproduction? But then I got it home and opened it up and found an immaculate corrosion free battery compartment, and the original period correct batteries, (Not included, see photos) which is a good thing, because if the batteries had been modern ones, they would have leaked all over by now. See the photos, natural light, low light, darkness, this thing looks great.
The switch is clean and turns on and off reliably. But if you want to polish them out, I recommen NuFinish Scratch Doctor for all your plastic parts restoration, but this piece really didn't need any.