Vintage Prewar Sears Elgin Twin Bar BICYCLE Fat Tire Tank Cruiser Bike Schwinn Q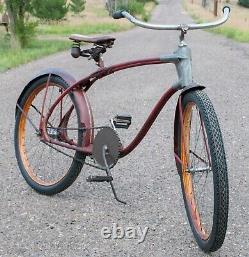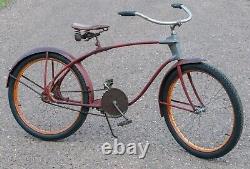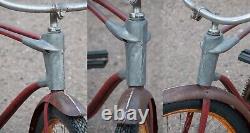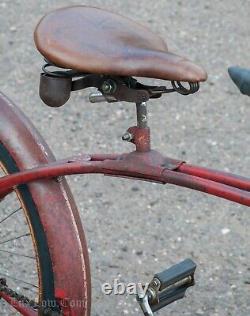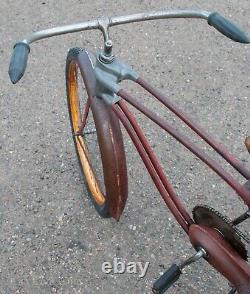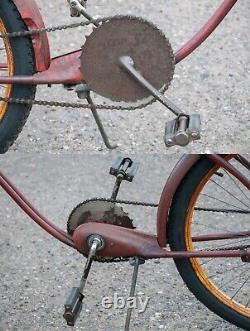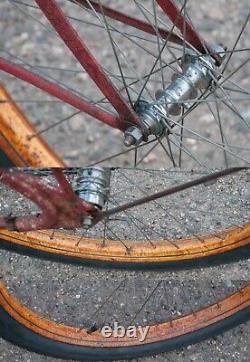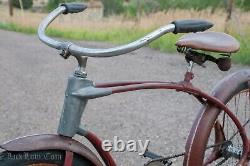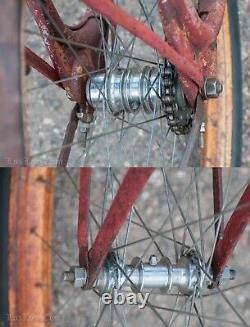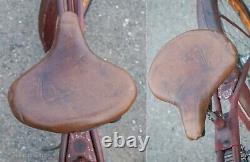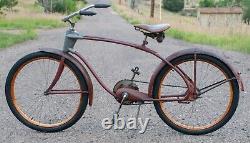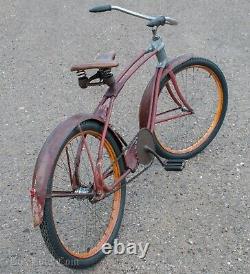 Vintage Prewar 1939 Elgin Twin 20 Ballooner Cruiser Bicycle. This Bike was Cutting Edge at its time, with an Design that Boasted the Design Similarities of a Suspension Bridge. Twin Bars Have a Cool Unique Frame that has no seat tube, with a Head Shroud with logo, a Unique Tear drop pod around the bottom bracket, Finned air cooled Hubs, and Raised ridge Gothic fenders. I have fully restored plenty of these bikes but this One is Cool Colored bike that deserved a Patina Restoration. The Wheels are Cream & Rust Patina Prewar Drop centers laced to Elgin Fined Air Cool Hubs with New Blackwall Goodyear pattern tire. This Prewar bike is Big, it has the iconic suspension bridge designed frame, a seat frame clamp that can be set back for a cool laid back feel. The Bike has the Aero pod on the bottom bracket, Head Shroud, peaked Gothic fenders, solid sprocket, and Skiptooth chain. Cool Bicycle with Cools Old Patina that Shows its age and is Rebuilt to Ride and Enjoy, The Elgin Twin was one of the Cooler Bikes that rivaled the Schwinn Bicycle quality of the time. This Cruiser is a Full-Size Adult Bicycle that Rides Smooth and Turns Heads. Further Details can be found on the Lux Low site. What we have will be listed.
If you have a problem with your order, We strongly suggest emailing us first for our best solution to the problem. We Hope You Enjoy Bikes as Much as We Do, Check Out the new look of Lux Low our Ever Growing Bicycle Portfolio of Antique and Vintage Bicycles from 1890 to 1990. We Specialize in Full Antique Bicycle Restoration, Custom Chopper Bicycles, Antique Wood Wheel Safety Bicycles, Vintage Cruiser Patina Restores, and Vintage Road & Racing Bikes. We Excel in Patina Wood Wheel Restores: Miami, Racycle, Mead, Ranger, Dayton, Iver Johnson, Spalding, Pope, Columbia, Sterling, and Repainting Schwinn Krates, Stingrays and Ballooner Bikes, Prewar Elgins, Colsons, Shelbys, Dayton Huffmans, Cleveland Welding, Hawthorne, Roadmasters, and Dope Azz Custom Bikes.