Vintage 26 Schwinn Tires Shelby Rims Wheels 1940s Bicycle 26 x 2.125 S-2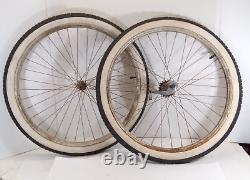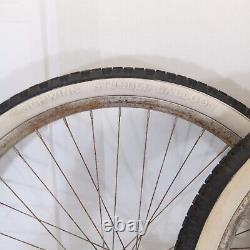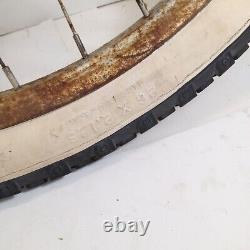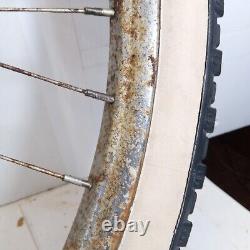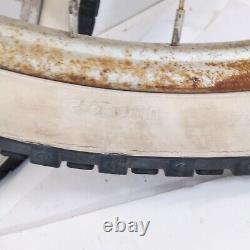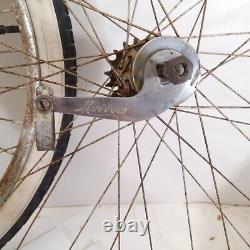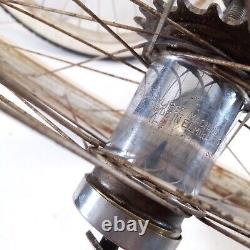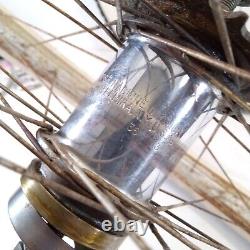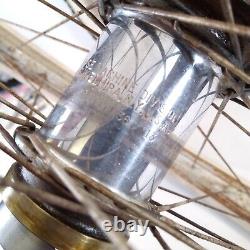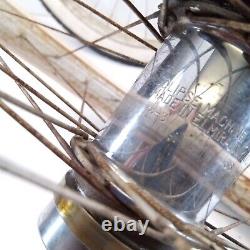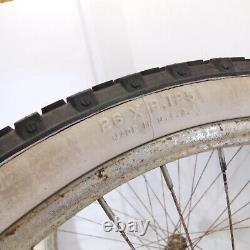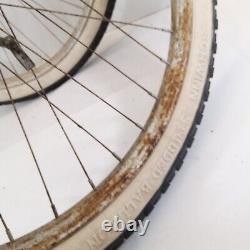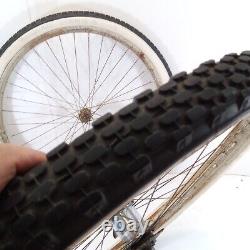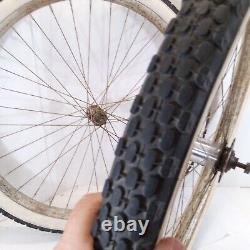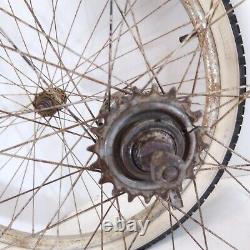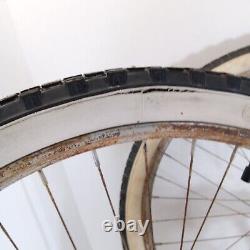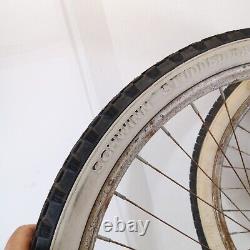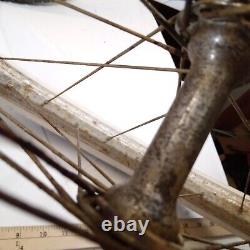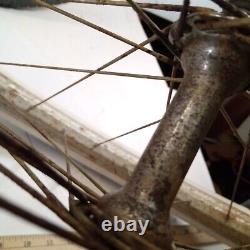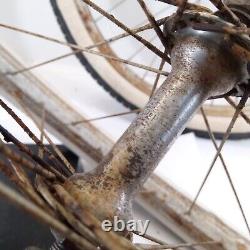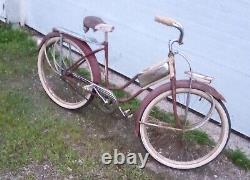 26 x 2.125 S-2. These came from a 1940s Shelby, Shelby used some Schwinn parts. I'm not sure if the tires are original to the bike. The Rear Hub is a Morrow J-3 36-13 The front hub is new departure. The rims look like they were originally chrome and painted silver at some point.
The front tire has a crack/ separation starting, it could be saved with a patch inside the tire. The wheels hold air and ride nice.