Vintage 1982 Schwinn Mt. Bike Frame Sidewinder Sting Bullmoose Wald Bent Fork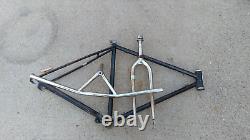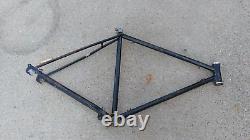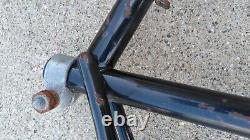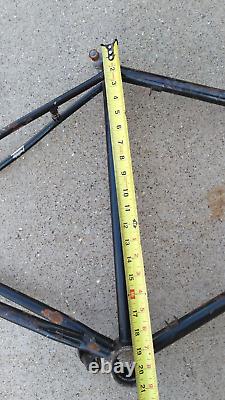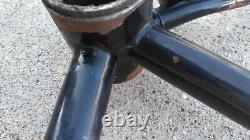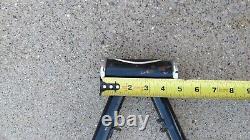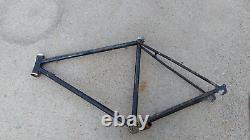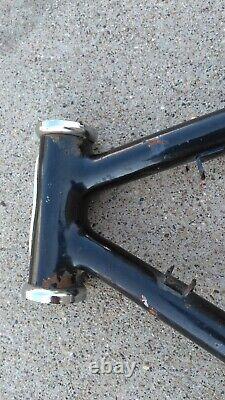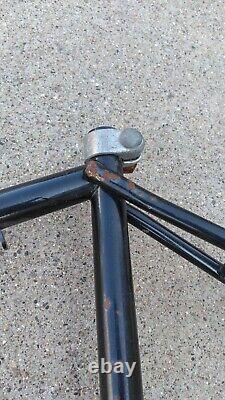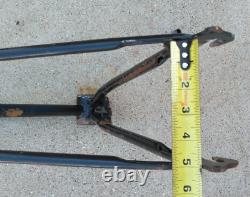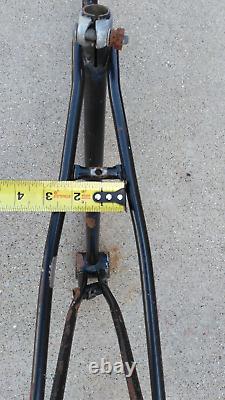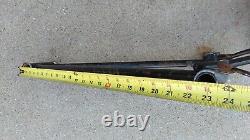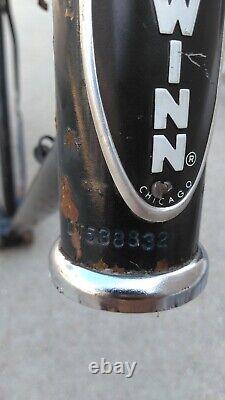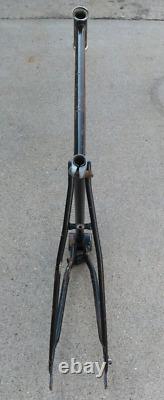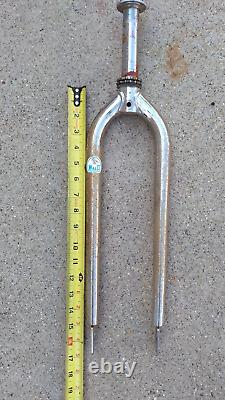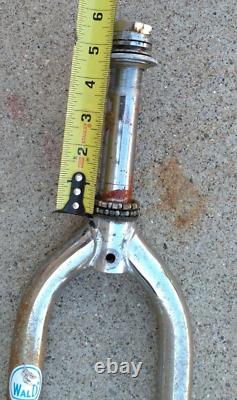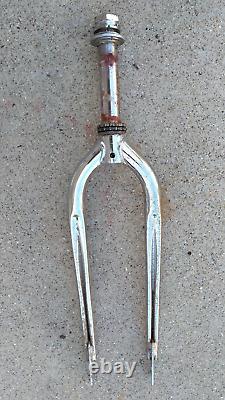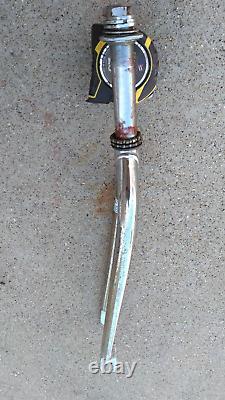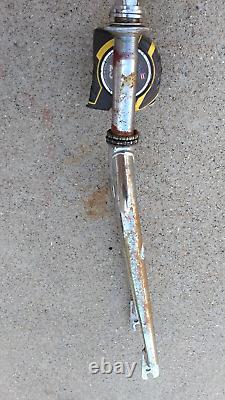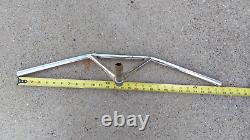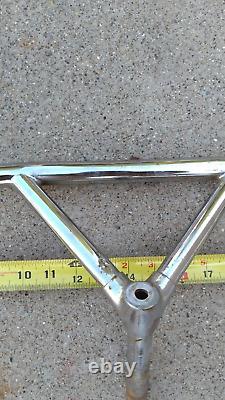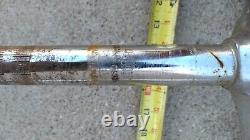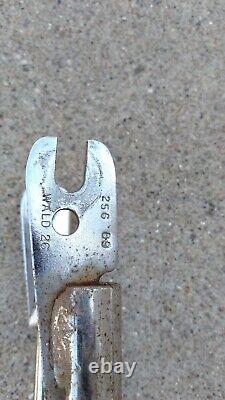 I'm not sure of the model of this frame. This frame looks to be straight and the welds look good.
The frame has been repainted. Handlebars have a small dent near stem. Bolt for the handlebars is missing.
The forks are bent but i believe that is the way they are designed if anyone could educate me on these forks i would appreciate it. There is a wedge stuck in the fork that i have not tried to remove.
This is how i received this frame.