Vintage 1969 Schwinn Stingray Stardust Girls Violet 20 3 Speed Bicycle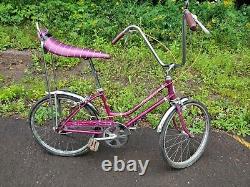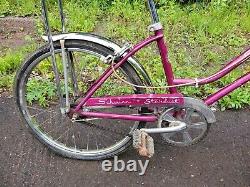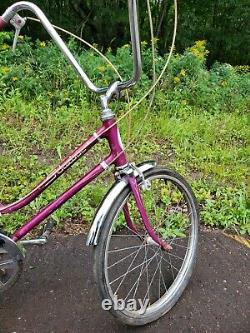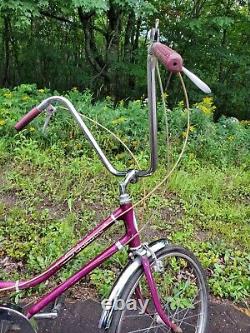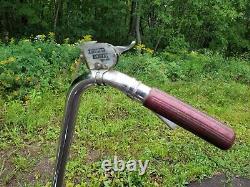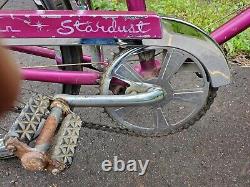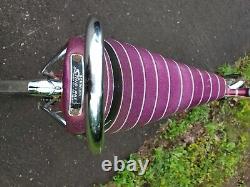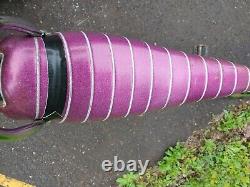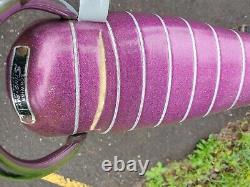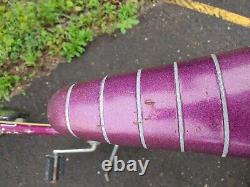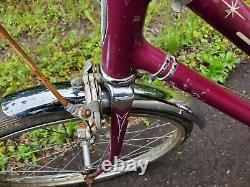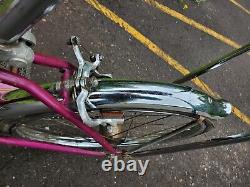 Vintage 1969 S Hwinn Stingray Stardust Girls Purple 3 Speed Bicycle. This bike is 52 years old and has paint missing In Places, scrapes, bumps, and rust. Original everything Including the rubber which is weather checked and needs replacing. I did not try to inflate. Rust scale on front rim I did not clean.
I cleaned the rear rim to show the potential. I did not ride this because of the flat tires but I did lift the rear tire off the ground and all 3 gears worked as they should. Tear in the rear seat pictured with electrical tape over the tear and small tears to the front seat pictured. The right hand brake will not compress or activate the rear brake. That's the bad stuff but like I said it's over half century old. It's a miracle it still exists.
Allow the photos to be the best descriptor of this item.